We offer urban and smart mobility vehicles for rent!
For leisure, entertainment, everyday mobility, family trips, excursions, promotional events and presentations or just a more fun time out!

+371
23 225 002
- Call and Book your time!
We offer for rent:
- electric scooter
- self balance hoverboard
- electric boards and monowheels
- boat electric motor
To get one of offered items for rent we will ask you to prepare:
caution money: amount indicated in the offer
be ready to show us an ID certificate or passport
Day 1 = 24 hour period. You will get a charger for each rental item.
Ninebot By Segway Kickscooter ES2 electric scooter for rent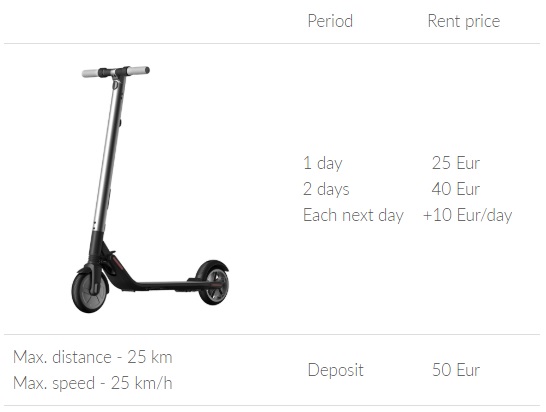 Electric scooter Ninebot By Segway Kickscooter ES2 with second battery for rent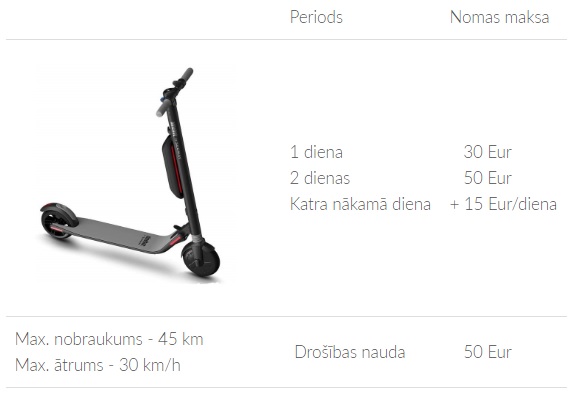 Xiaomi Mi M365 black electric scooter for rent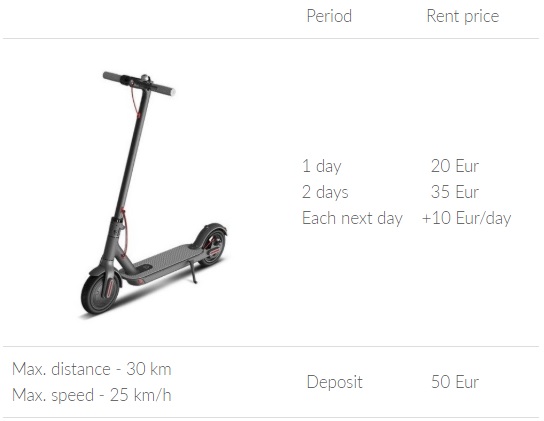 Xiaomi Mi M365 white electric scooter for rent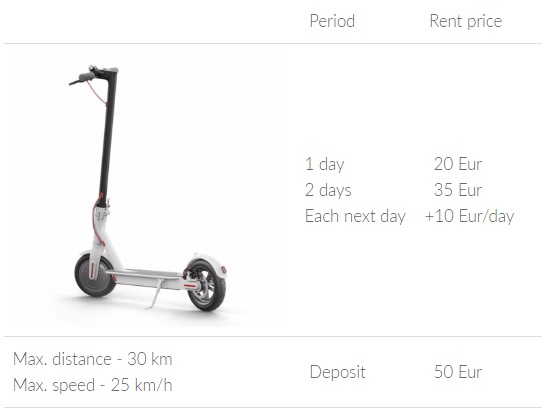 Ninebot by Segway ONE S2 monowheel for rent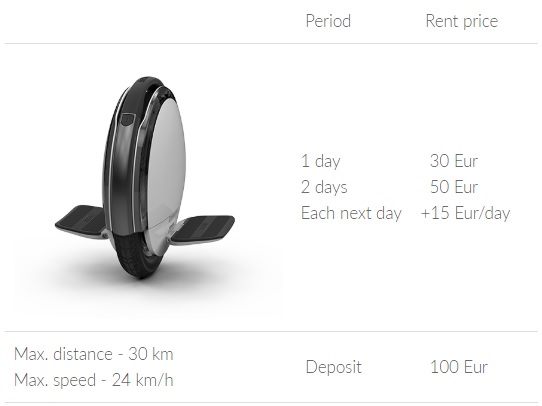 Ninebot by Segway MiniLite self balance scooter for rent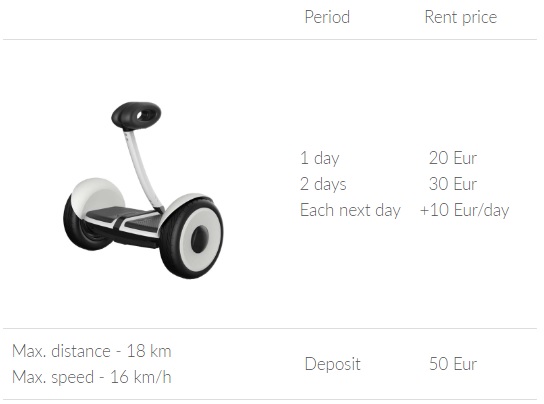 Self balance scooter for rent, 6,5 " tire (black, red or yellow)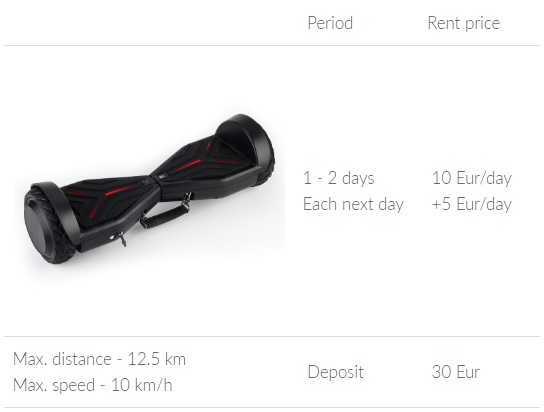 Ninebot by Segway Drift W1 e-skate hovershoes for rent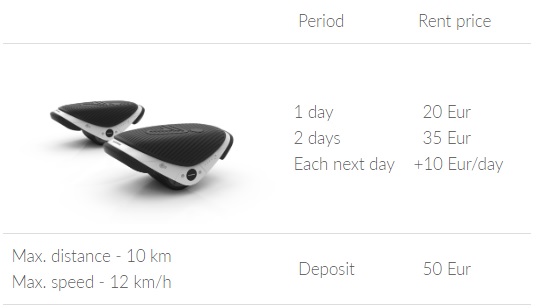 Electric longboard Koowheel D3M for rent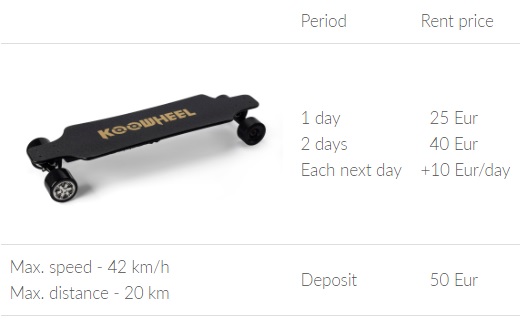 Balance surfer for rent