NIU MQi+ Sport electric scooter / BLACK WITH RED STRIPES
NIU MQi+ Sport electric scooter / BLACK WITH RED STRIPES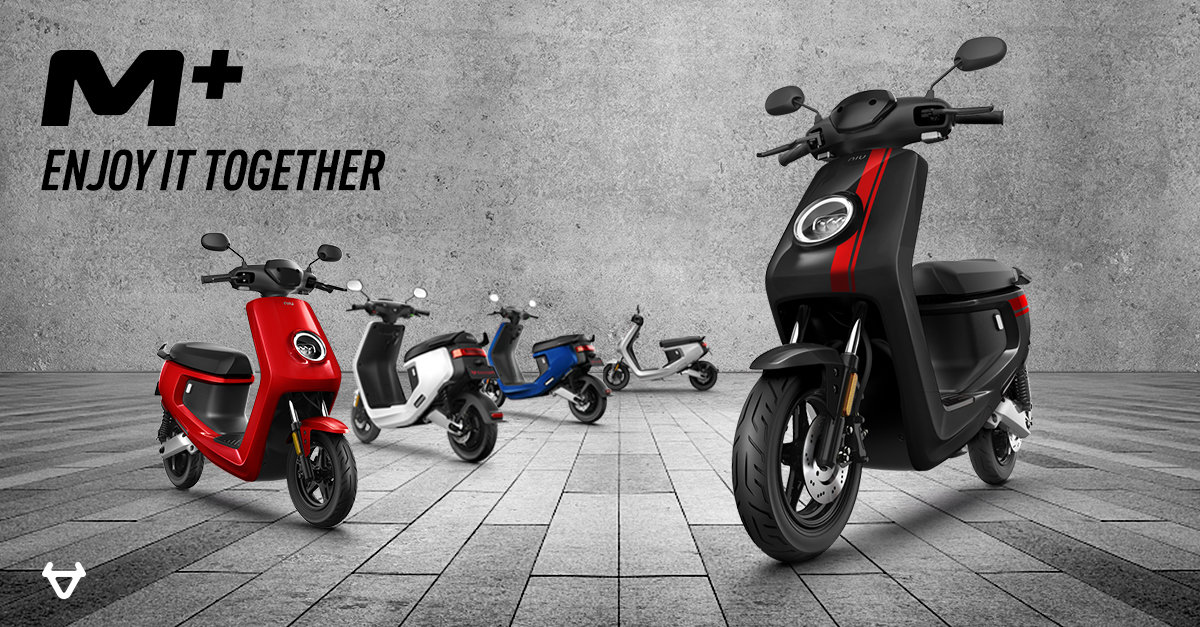 | | | |
| --- | --- | --- |
| | Est. range | Recharge |
| STANDART range | 60 - 75 km | 7 h |
| EXTENDED range | 75 - 100 km | 9 h |
The MQi+ Sport combines modern style with smart design and now has space for two riders. The intelligent LCD dashboard and easy-to-use controls make the NIU MQi+ Sport ideal for your everyday urban commute. The MQi+ uses state-of-the-art technology to collect and analyse over 200 different vehicle diagnostics every minute. This scooter gives you a range of 120 km. Front and rear disc brakes provide a safe riding experience throughout your journey. 1200 W motor enables a natural and smooth acceleration from 0 to 45 km/h. All of your scooter's information is one tap away on your NIU App.
Energy recovery system
Our electronic braking system recycles up to 6 % of the energy generated after braking back into the battery pack, which effectively extends your cruising range, meaning more time on the road.
For your comfort
It's the small details that make your riding more comfortable. The retractable footrests can be easily deployed for added comfort. To carry your belongings you can use the storage box and the hook. The embedded side light will provide extra safety on the road.
The battery
The battery comes with a 2 year warranty, a 5 year life cycle and is environmentally friendly. NIU energy batteries uses 18650 Lithium-ion battery cell technology and is equipped with a LED battery level indicator. The removable battery allows you to charge your scooter any time and anywhere with access to a power outlet.
Main features
| | |
| --- | --- |
| Top speed | 45 km/h |
| Rated power | 1200 W |
| Ground clearance | 126 mm |
| Battery weight | 8.1 kg |
| Max.weight | 100 kg |
| STANDART range Battery | 48 V / 31 Ah |
| EXTENDED range Battery | 48 V / 42 Ah |
| Size | 1640 x 657 x 1099 mm |
| Scooter weight | 57.7 kg |
Equipped with
A hook and storage box, retractable footrests, safety side light, 126 mm ground clearance, cruise control, removable battery, LED battery level indicator, 360 degree lighting system, LED headlight, vehicle locator, custom tail lamp, GPS system.
Look good and ride in comfort with the new M+Sport!